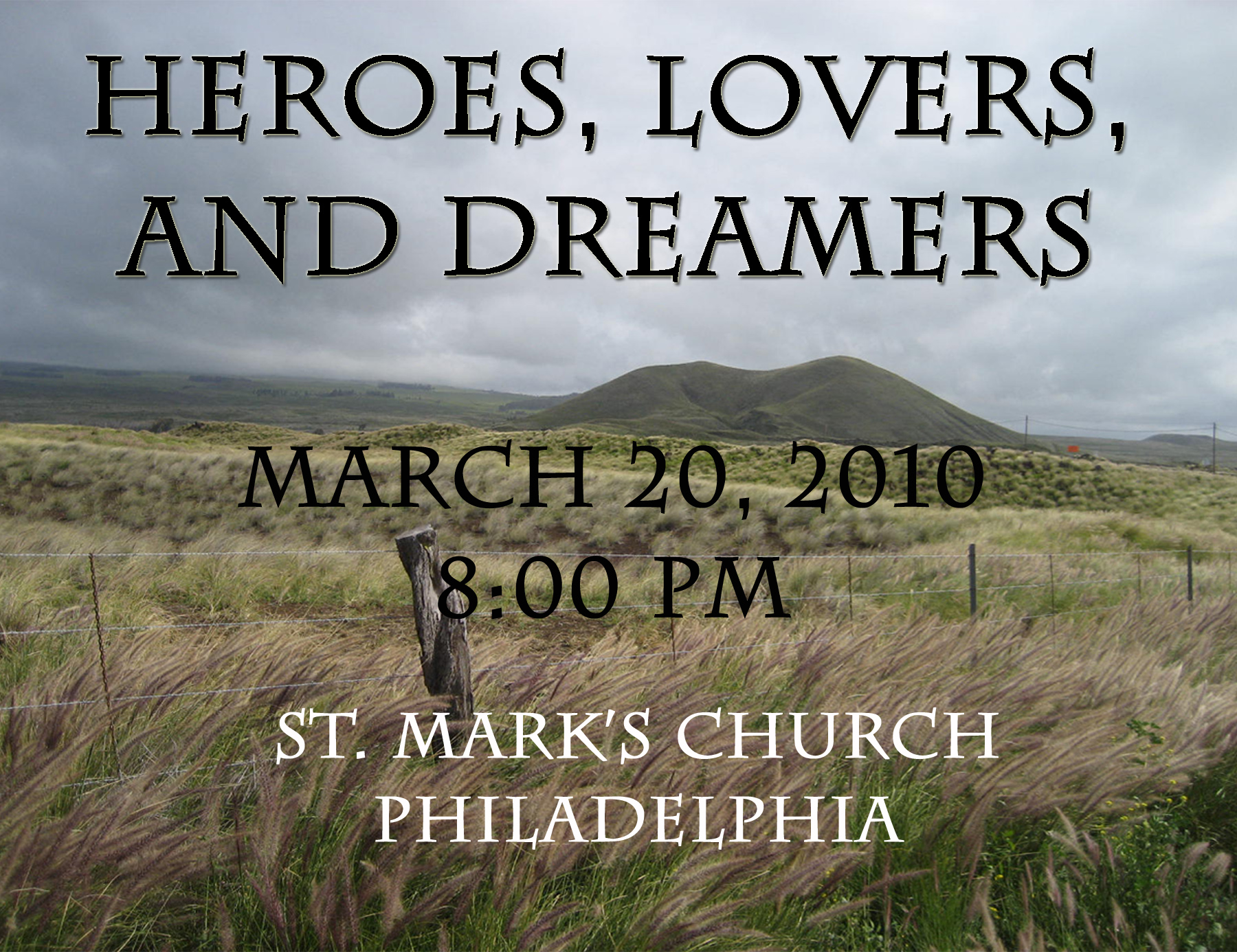 For those of you who missed Ms. Montalbano's recital on March 20, there will be another chance to hear Jeremy Gill's Helian and Benjamin C.S. Boyle's Le passage des rêves on the New Music Philadelphia Webcast this Wednesday, May 12, 2010.
Both composers will be discussing their works immediately before the webcast, so tune in!
Listen online HERE (don't forget to hit "play" once you get to the page).
You can also listen to the webcast on iTunes radio! Open the iTunes player, click on the radio icon, select Classical, and then New Music Philadelphia.
The recital was also mentioned in the Broad Street Review on April 13, and April 27, 2010 as a greater discussion about new music in Philadelphia. You can read those articles here and here.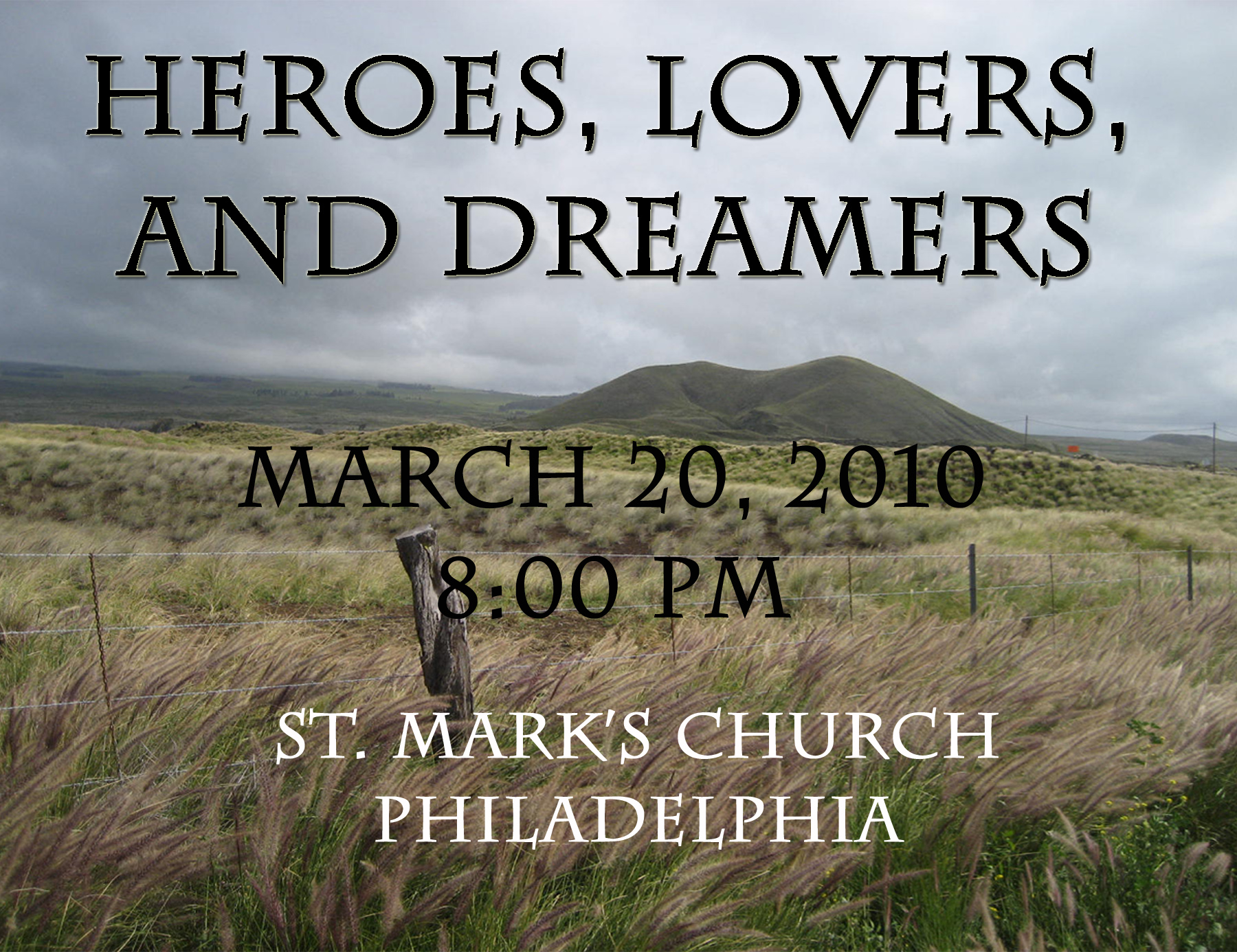 On 20 March 2010 at St. Mark's Church in Philadelphia, mezzo-soprano Maren Montalbano will join composers/pianists Benjamin C. S. Boyle and Jeremy Gill in presenting two new song cycles in recital. Le passage des rêves (Boyle, 2007) sets poetry by the great French poet and philosopher Paul Valéry, and Helian (Gill, 2009) sets the Austrian Georg Trakl's longest and finest poem. The composers will each accompany Ms. Montalbano for their own works.
There is a $10 suggested donation.
Where:
St. Mark's Church
1625 Locust Street
Philadelphia, PA
When: Saturday, March 20, 2010 at 8:00 p.m.