Josquin des Prez's Missa "Pange lingua" and David Lang's The Little Match Girl Passion were a part of the February "Cantatas and Chamber Music" series at Presbyterian Church of Chestnut Hill.
The Review
The Chestnut Hill Local mentions Ms. Montalbano briefly.
Ghoulish story of homeless child at Presbyterian Church by Michael Caruso
February 25, 2016:
Maren Montalbano Brehm offered a timbre that recalled the male altos of Renaissance cathedral choirs…
Later in the article, Mr. Caruso comments on the musical quality of the entire quartet (Rebecca Siler, Maren Montalbano, James Reese, and Daniel Spratlan) in The Little Match Girl Passion:
The singing was technically impeccable, yet it was never the end in itself. Rather, it was the vessel through which the composer's passionate commitment to the profound meaning of the text was communicated to its appreciative audience.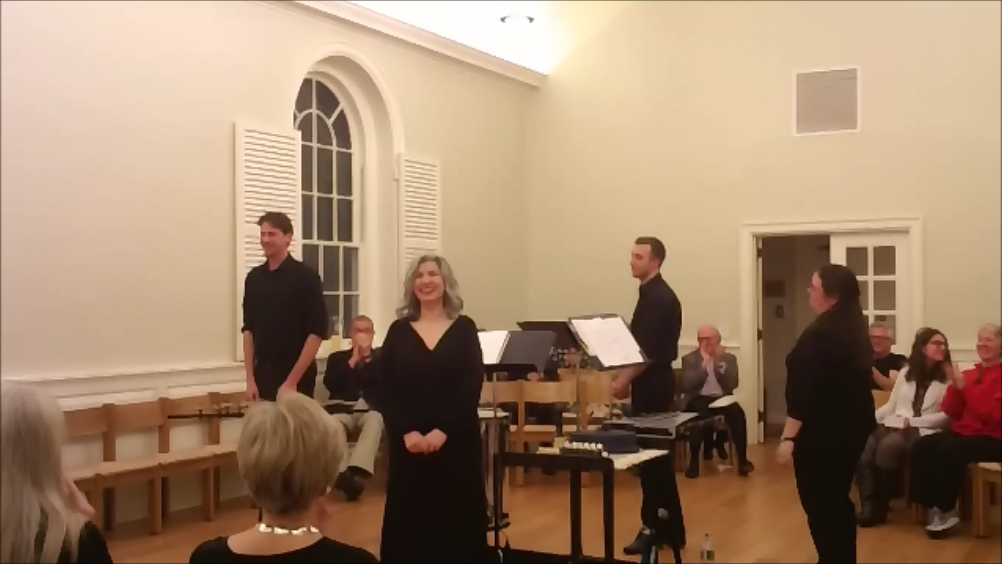 The Program
Josquin
The quarted performed the following movements of Josquin's Missa "Pange lingua":
Kyrie
Gloria
Agnus Dei III
Lang
The Little Match Girl Passion was performed in its entirety. This ensemble performed it as it was originally written: four soloists playing percussion.
Video excerpts of the performance will be uploaded to YouTube.