Sea Tangle
Arranged by Marjory Kennedy-Fraser
Voice, harp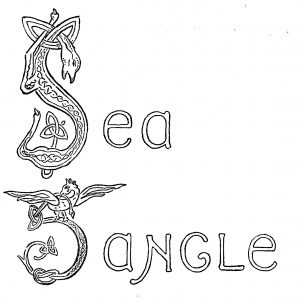 When I stumbled upon this cycle, I immediately noted that there were no recordings of these songs even though they were written in the early 20th century. Curious, I sang through some of them, and was captivated by the care and attention with which Marjory Kennedy-Fraser and her research partner, Kenneth MacLeod, recreated the mood of the Scottish communities they visited as they collected these melodies and stories.
From Ms. Kennedy-Fraser:
"The bringing together of such ancient lore-music as is contained in this little album is no mere straightforward notation of words and air from a given folk-singer. Some of the folk have the word-memory, others the tune-memory; our task is to re-unite the best of what both the one and the other have preserved, thus bringing together once more the beautiful air and the beautiful words."
Though the cycle was originally arranged for piano and voice, I felt that the harp would lend a more ancient-sounding quality to the songs, hearkening back to the days of bards and kings.
Tracks: