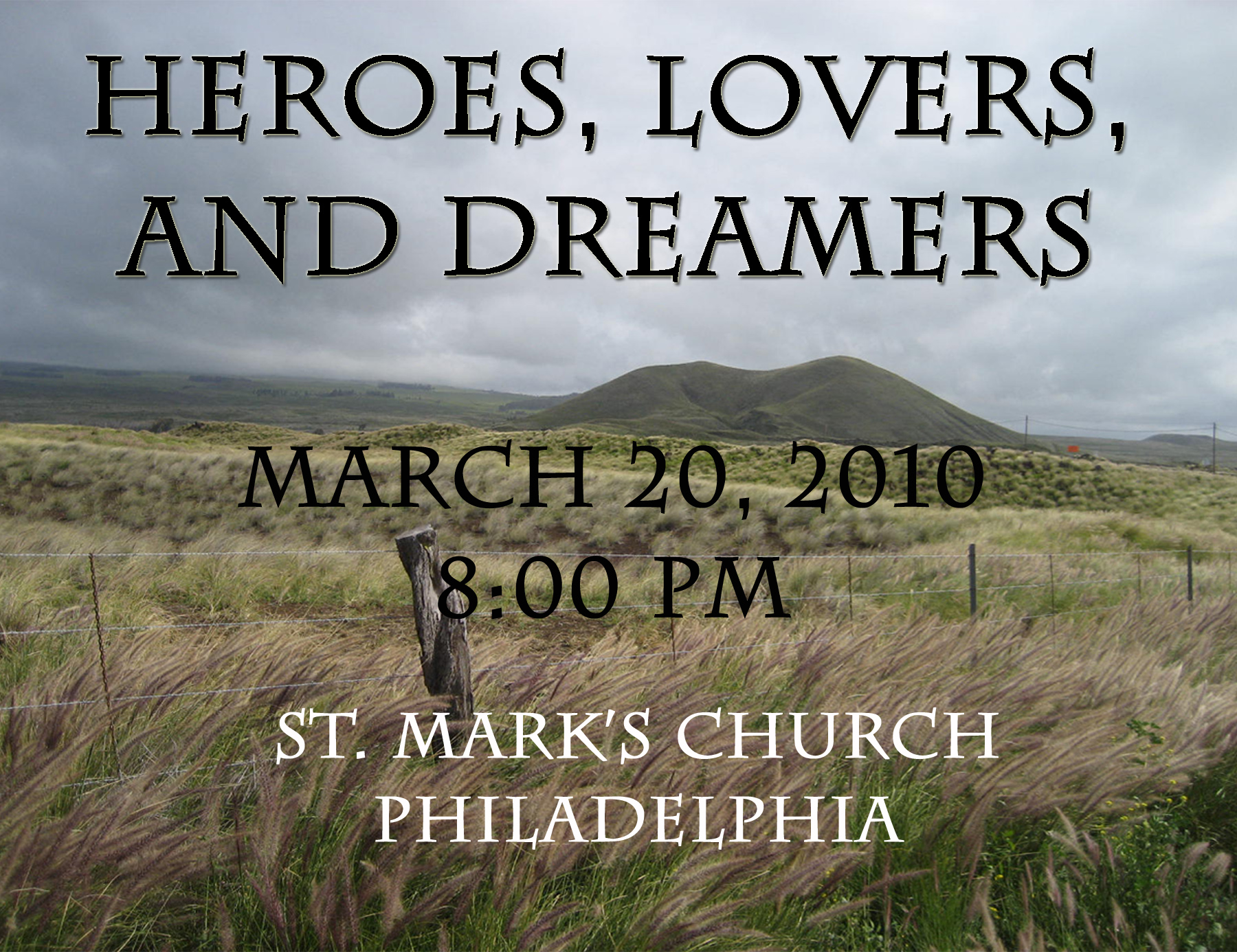 On 20 March 2010 at St. Mark's Church in Philadelphia, mezzo-soprano Maren Montalbano will join composers/pianists Benjamin C. S. Boyle and Jeremy Gill in presenting two new song cycles in recital. Le passage des rêves (Boyle, 2007) sets poetry by the great French poet and philosopher Paul Valéry, and Helian (Gill, 2009) sets the Austrian Georg Trakl's longest and finest poem. The composers will each accompany Ms. Montalbano for their own works.
There is a $10 suggested donation.
Where:
St. Mark's Church
1625 Locust Street
Philadelphia, PA
When: Saturday, March 20, 2010 at 8:00 p.m.