Ms. Montalbano will be one of 12 women singing with the New York Philharmonic, performing Ligeti's Clocks and Clouds (1973), under the direction of Esa-Pekka Salonen.
The title of Ligeti's Clocks and Clouds refers to an essay by the Anglo-Austrian philosopher Karl Raimund Popper, "On Clocks and Clouds." Popper's essay describes two different kinds of processes that occur in nature, one that can be measured exactly ("clocks") and the other, made up of indefinite occurrences that can only be described in a statistical approximation ("clouds"). According to Ligeti: "I liked Popper's title and it awakened in me musical associations of a kind of form in which rhythmically and harmonically precise shapes gradually change into diffuse sound textures and vice-versa, whereby then, the musical happening consists primarily of processes of the dissolution of the 'clocks' to 'clouds' and the condensation and materialization of 'clouds' to 'clocks'."
– from Steve Lacoste's article on the LA Philharmonic performance
For more videos and commentary by Maestro Salonen about the piece, go here.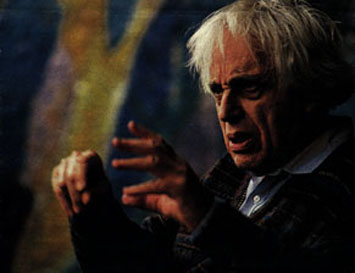 When:
Thu, Mar. 24, 2011 at 7:30PM
Fri, Mar. 25, 2011 at 2:00PM
Sat, Mar. 26, 2011 at 8:00PM
Where:
Avery Fisher Hall
New York, NY
Esa-Pekka Salonen, conductor
New York Philharmonic
Women of the New York Choral Artists (Joseph Flummerfelt, director)