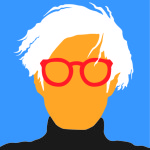 Ms. Montalbano will be appearing in ANDY: a POPera, a collaboration between Opera Philadelphia and the Bearded Ladies Cabaret for the 2015 Philadelphia Fringe Festival.
Read this interview in the Burlington County Times about her role in the development of the piece.
Performances of ANDY will take place Sep. 10-20 at 1526 N. American Street, Philadelphia, PA. For more information, visit Opera Philadelphia.