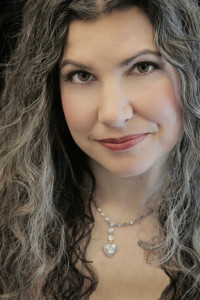 Maren Montalbano began her vocal career with the San Francisco Girls Chorus at age seven, and has been singing ever since. A graduate of both New England Conservatory of Music and Tufts University, Ms. Montalbano sang in the historic world premiere of John Adams' Pulitzer Prize-winning work, On the Transmigration of Souls, which was later released into a Grammy Award-winning CD. She recorded Douglas Cuomo's opera Arjuna's Dilemma with Anonymous 4 members Susan Hellauer and Jacqueline Horner, which was released in 2008 to critical acclaim.  Other commercial recordings include Alice Parker's Listen Lord and The Family Reunion, Kile Smith's Vespers, Lewis Spratlan's Hesperus is Phosphorus, as well as The Crossing's It is time, Christmas Daybreak, and I Want to Live. In the spring of 2009, her solo in Copland's In The Beginning was praised as "excellent" by the Philadelphia Inquirer.
In the past five years, Ms. Montalbano has been a guest artist with Lyric Fest, Choral Arts Philadelphia, Network for New Music and Piffaro, the Renaissance Band. In the 2014-15 season, she toured with Piffaro, the Renaissance Band to California, appeared on the Choral Arts Philadelphia's Bach@7 Cantata Series, and performed the modern premiere of Destinos vencen finezas, a 17th century zarzuela by Juan Francisco de Navas, with Philadelphia's Baroque orchestra, Tempesta di Mare. Ms. Montalbano opened the 2015-16 season playing Andy Warhol in Andy: a POPera (Bearded Ladies Cabaret and Opera Philadelphia), where the Broad Street Review called her singing "impeccable."
The 2016-17 season will include performances of Honegger's King David (Mendelssohn Club of Philadelphia), world premieres by Eric Moe and Jay Fluellen through The Germantown Poetry Project (Network for New Music), and an epic two-day performance of all six cantatas of Bach's Christmas Oratorio (Choral Arts Philadelphia). Look for the release of her first self-produced album, Sea Tangle: Songs from the North, featuring all women composers and performers, in December 2016.
Ms. Montalbano lives in New Jersey and sings professionally throughout a wide geographic area with such groups as New York Choral Artists, Opera Philadelphia, Mastersingers of Wilmington, Ensemble Eos, and The Crossing. She just finished a three-year stint as the music director for the Pennsylvania Renaissance Faire, and she is passionate about keeping artists employed doing what they do best. Ms. Montalbano currently studies voice with Julianne Baird.